Comprehensive Report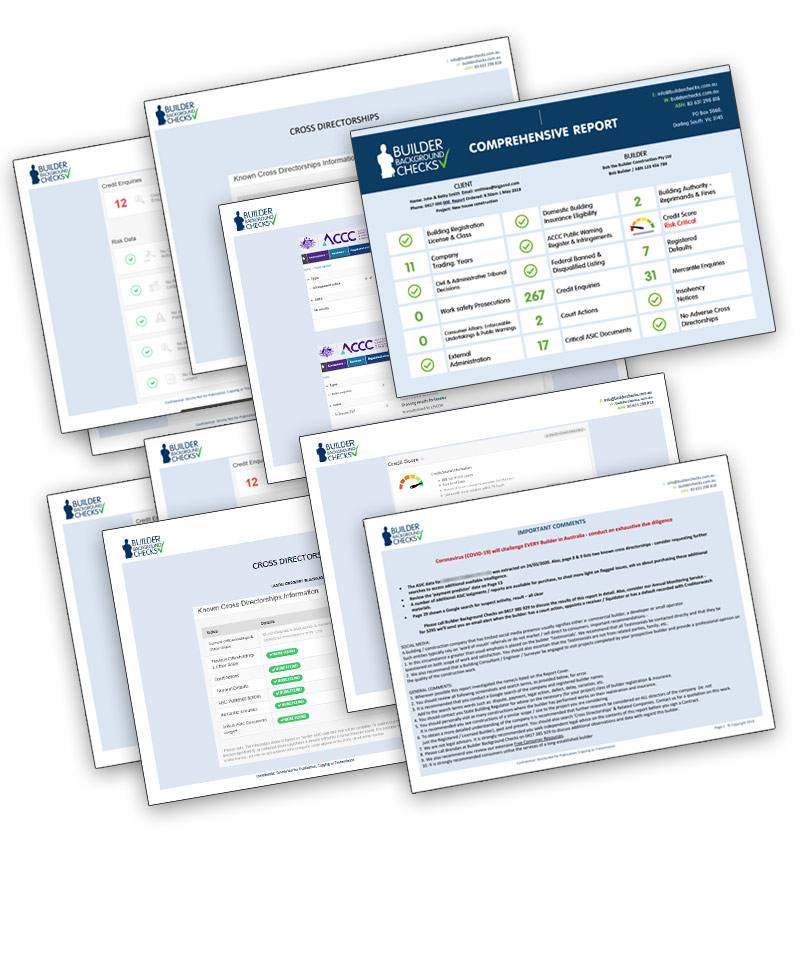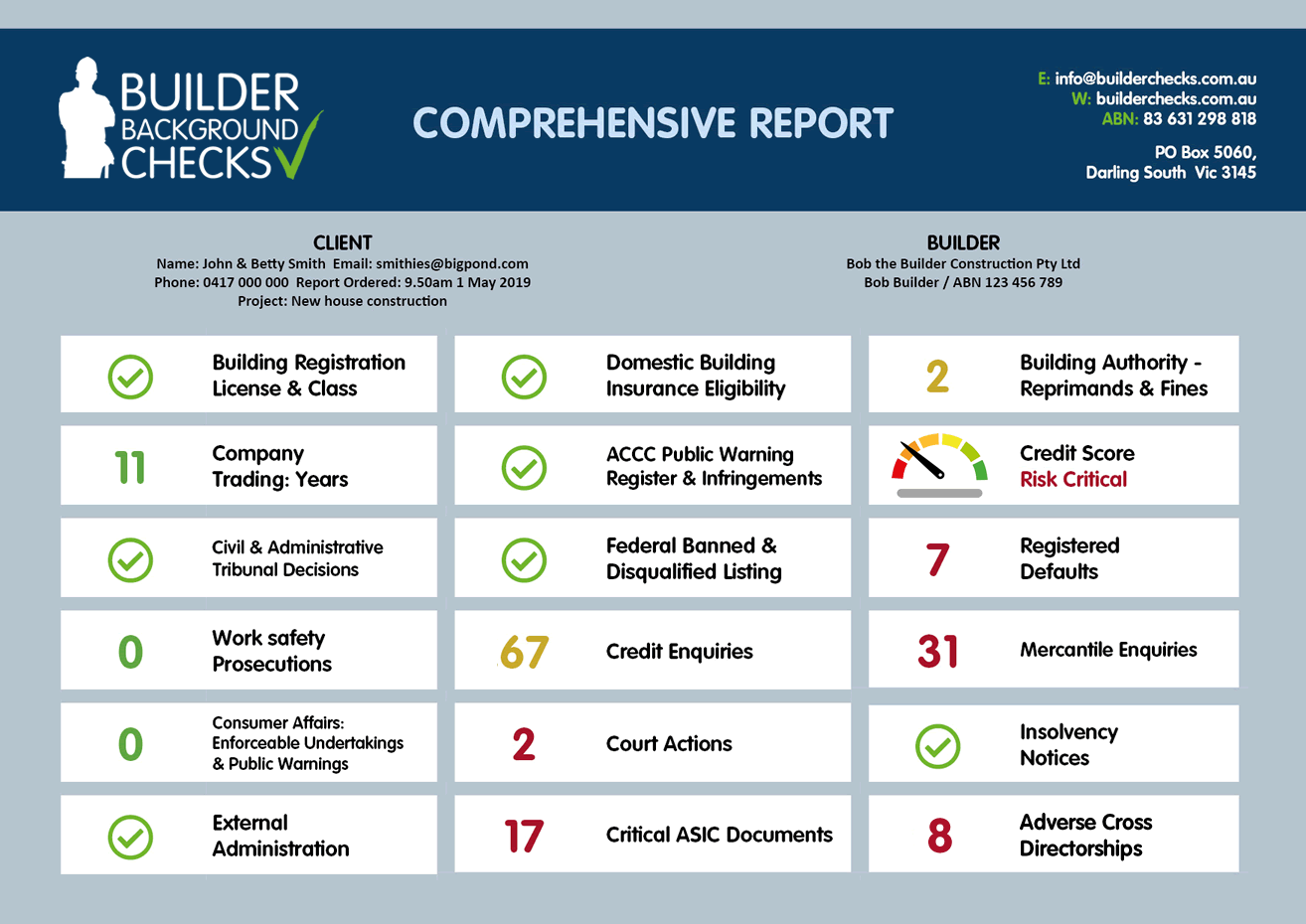 Each report includes purchased data from a range of providers including risk and credit rating, collection agency and government regulators.
CRITICAL FINANCIAL & RISK ASSESMENT:

Identify Cross Directorships (Directors with multiple companies)
Risk Score (Probability of builder failing in the coming 12 months)
Identify Phoenix Activity (Builders with past failed companies)
Payment Default Register Check (Flags unpaid credit accounts)
Payment Predictor (Ave days overdue that a debtor typically pays their bills)
Turnover (Actual or modelled - pending availablility)
ATO Debts ($100k+ / 90 days overdue & not negotiating settlement)
HAS THE BUILDER:
Appeared in the Courts (Supreme, County, Magistrates, etc)
Appeared in the State Administrative Tribunal
Had Court Enforced Undertakings or Public Warnings
Breached State Work Safety Rules
Appeared on the Federal Notice Register
Appeared on the National Corporate Public Warning Register
Been Sanctioned by the State Building Regulator
Been Banned or Disqualified by the Federal Companies Regulator
WHO ARE THEY & ARE THEY LICENSED:
Identify Company Structure & Director Names

Is the Builder Registered and/or Licensed to Build?
Has the Registration or License Been Restricted by the Regulator?
Does the Builder have the Mandatory Insurance?
WHAT DO HOMEOWNERS THINK:
Social Media & Online Reputation Check
Review of the Main 'Builder Review' Sites
PLUS:
Personalised Written Appraisal
Phone Consultation
Cost: $339
Average report turnaround: 48 hours
10% discount on second report
Client confidentiality assured
"Highly recommended! This service gave me the confidence to proceed" Sean, North Parramatta
"Highly recommend to anyone thinking of building or renovating. Very professional and informative reporting" Julie, Box Hill