Custom vs Volume Builder
Often unconsciously, we make 'custom vs volume' purchase decisions every day. When we buy clothes, food, even haircuts we evaluate convenience and price over amenity and a bespoke solution.
Firstly, a broad definition of the two formats:

> Volume Builders are substantial companies that perform large amounts of building work. Sometimes hundreds, sometimes thousands of projects every year. Volume builders often promote their service based on price. They commonly offer a fixed range of 'display home' models that consumers select from - limited variation is permitted to the advertised plans.
Wanting their cake and eat it too, many volume builders advertise themselves as providing both a custom and volume service; which can cause confusion for many. There is no 'official' number of annual projects that defines a volume builder. In short, it's the service provided, not the price, that separates a volume from a custom builder.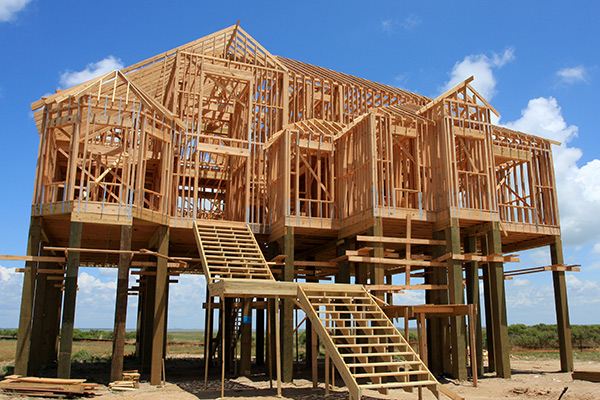 > Custom Builders provide a 'boutique' service and commonly build anywhere between a handful to 50 - 100 projects each year. Custom builders are able to deliver a fully-flexible service to accommodate the unique needs of their clients and as a result they're often more expensive than volume builders.

What's Best ? Neither. One building process is not necessarily better than the other, both accommodate existing needs in a diverse marketplace. What the consumer must do is be clear on what your priorities are - what's the 'guiding principle' of your project? The most common 'guiding principles' are: budget, design, timing, sustainability and amenity.

While the obvious advantage of engaging a volume builder is price, be aware that you may be sacrificing flexibility for financial savings. Also, be aware display homes often feature 'optional extras' that aren't included in the base price. Buyers usually choose from a set range of fixtures and finishes, and as stated earlier, there are limitations on modifications. Volume builders may also offer 'house and land packages' for those who don't already own a block of land - this makes the process quick and easy.

If you have a strong commitment to a unique design, the best way forward is to utilize the skills of a talented designer and custom builder. More on this topic can be found at Architect, Designer & Draftsperson

Final Comment Priority number one, regardless of who's appointed to undertake your build, is to get along with your builder. It could feel like the longest year or two of your life if you're in dispute with the builder. As the homeowner, your job is to acknowledge this reality and aim to work productively with the builder toward sensible, cost-effective solutions.
by Brendan Watkins


We've helped hundreds of Australians complete their due diligence with our unique range of credit rating, defaulting, company & court records. We also search hard-to-find regulatory, insurance, social & government records to ensure our clients avoid repeat-offending builders. If you're about to build, or extend credit to builders, we'll do your homework for you.
Disclaimer: Builder Background Checks P/L (BBC) provides advice of a general nature only. BBC does not provide formal legal, regulation or building advice. The advice published has been prepared without taking into account your specific objectives or needs. Before acting on any commentary, articles or reports provided by BBC you should consider their appropriateness to your specific objectives, financial situation and requirements. BBC shall not be liable to any party as a result of any information, services, or resources made available as part of its reports or articles contained on this website.